Spring Break 2017 Day 1
Wow! It has been quite a while since I have posted here. The vacations I've been on since Ireland have all been cruises and I have documented them on Cruise Critic instead of this blog. I just returned back from a week in Florida visiting family in both Orlando and Tampa and wanted to document my trip for my own memory's sake.
The week after my Ireland trip in 2014 I moved to Colorado to live with my boyfriend. We then immediately followed that with a cruise to the Caribbean. 2015 was another cruise to a different part of the Caribbean and 2016 was a cruise to Mexico. Later this fall we will cruise to yet another part of the Caribbean!
This spring break trip 2017 I was joined by my boyfriend's daughter and his mother. Our flight out of Colorado Springs departed at 5pm MST so we arrived at the airport, parked my car in long term parking, and headed inside to check the bags. I had pre-purchased everything on Frontier as it saves quite a few dollars.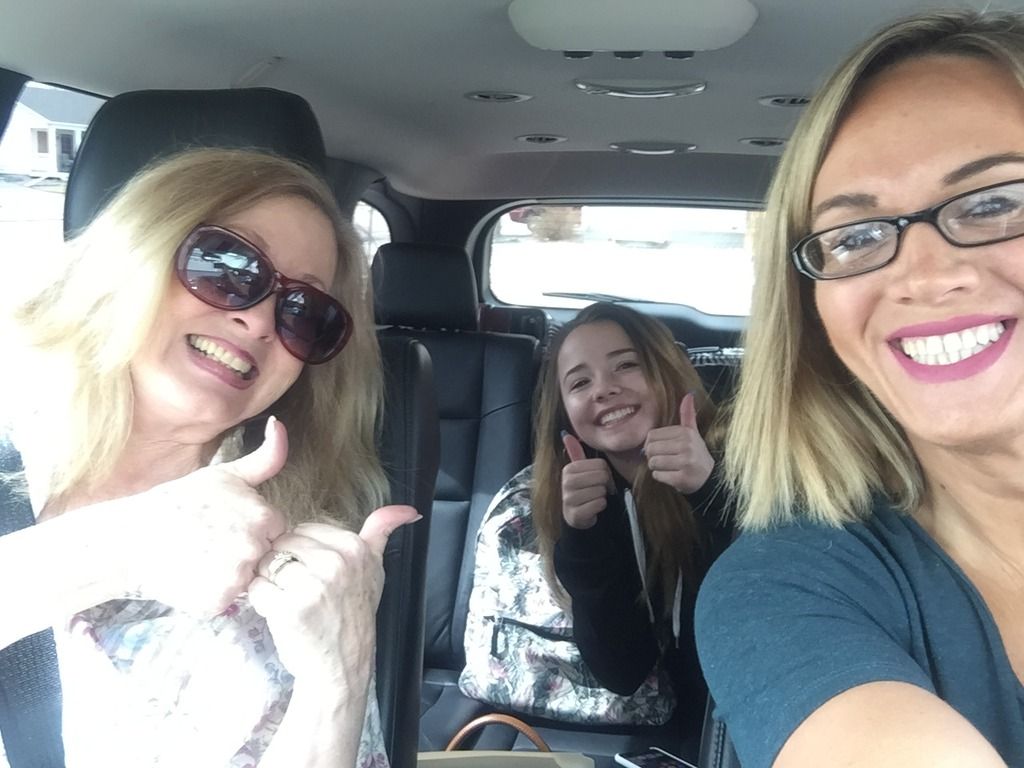 We got inside to the long bag check line and I started to panic...did I lock the car? I left the gals behind and literally ran all the way through the lot to the back where I had packed the car....of course I had locked it...but if I hadn't checked I would have obsessed over it all day.
We got through security relatively quickly since it's a fairly small airport and made it to the gate with a 30 minute wait time before boarding. A family sat across from us in the waiting area and I noticed the dad was wearing a sweatshirt with my work logo on it. Turned out that his wife works at my hospital and they were headed to Disney for their annual trip. He said "see honey I told you someone would ask if I worked there". LOL.
Typical 13 year old activity:
My seat on-board was separate since I had purchased my ticket independently. I pulled out my kindle and luckily got a window seat. That rarely happens for me!
We landed in Orlando at 11pm and safe to say we were exhausted and starving. I don't know what happened, but there was a huge delay with luggage in Orlando. We waited for our bags for an hour. People in the waiting area started singing the old classic "99 bottles of beer on the wall" to pass time and when the bags finally started coming out on the carousel everyone shouted Hoorah!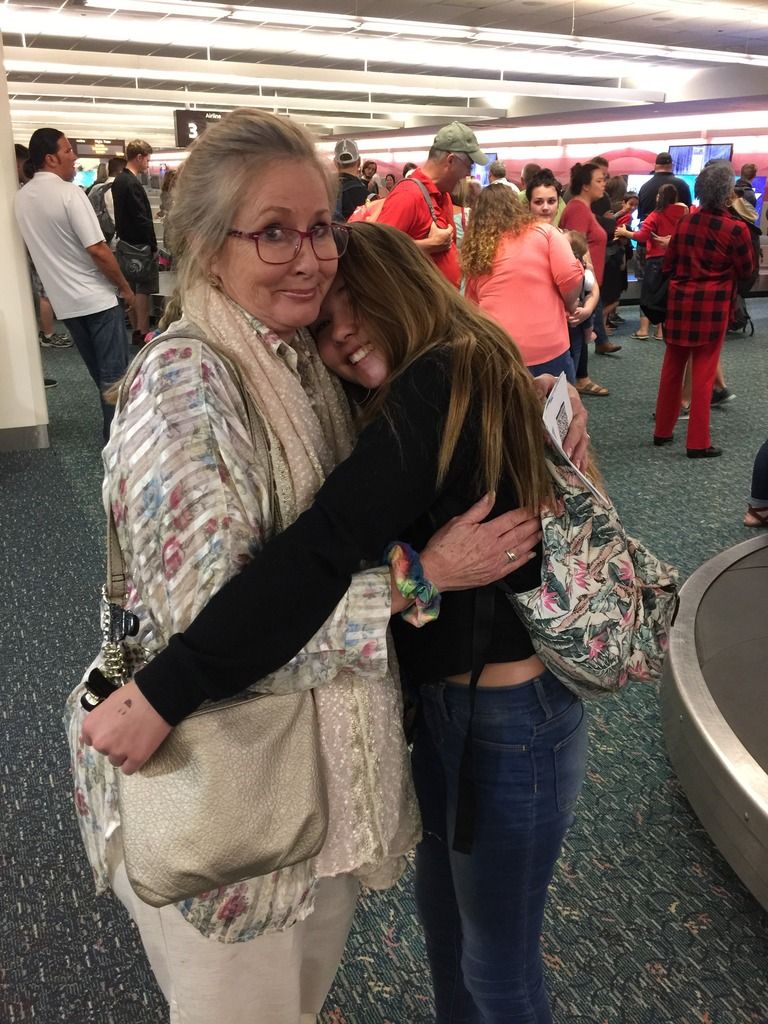 With bags in hand we headed outside to the slot our car rental shuttle was to pick us up. The 13 year old's first MUST DO in Florida? Hug a palm tree. Soon we were on our way to Ace Rent A Car. The pick up process did not take long at all and guess what was right next door? Good ole MickeyD's. After getting food we made the 20 minute drive to our hotel, La Quinta on International Blvd, checked in, and passed out pretty quickly. It was 1am and we were set to wake up at 7am for a day at Universal Studios.